On 15th of September the first General Meeting of the Animal Help Association of Serifos took place and the board of the association was elected. Members of the board:
President:                 Erika Rodis
Vice president:          Eleni Voumvoulaki
Secretary:                 Evangelia Dakoumi
Treasurer:                 Brigitte Smetschka
Consulting member: Ioanna Maria Chrisolora
Sterilization weekend 17th – 19th of September: 30 cats and 10 dogs were sterilized, 6 dogs got a registration chip, an eye disease was treated.
The Association Filoss could contribute 300 Euros to the sterilization of stray cats from donations.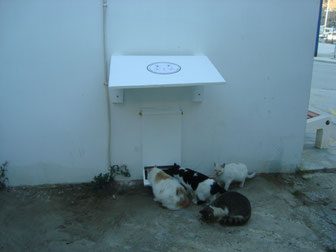 In the port we installed a first feeder for stray cats and it´s well frequented.
Of course we continue to feed stray cats also in other places.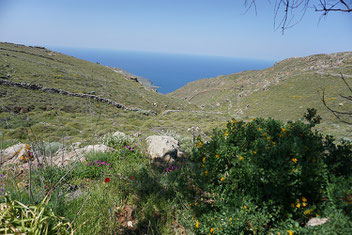 We found the place for our animal shelter!!!
Up on the mountain, in Maima, far away from houses or neighbours, who might feel disturbed.
It's a big piece of land (12000 sqm). For now we will fence in a small piece in a protected area.
Since we are still at the beginning, we only have few animals to take care of.  As soon as there will be more, the fence can be expanded as needed (and according to our financial possibilities).
A lot of work has been done, mainly by volunteers. The property and building was tidied up and a part fenced in.
Unfortunately the last part of the access road is in very bad condition and we can't drive there, even with a Jeep. The municipality has promised to fix the road. As soon as this has happened we can continue: stabilizing the fence with cement, building dog kennels, etc. 
Currently we only have water in water tanks, and to refill those we need a drivable road. The municipality has also agreed to connect the animal shelter with a water pipeline.
We will probably be able to accommodate the first animals from September onwards.
In the meantime, we are trying to find other solutions for a few dogs that we already have in our care.
Since we depend on donations for our projects, we have put donation boxes in several shops, hotels and bars to ensure that the many animal lovers who visit our island in the summer season can support our work.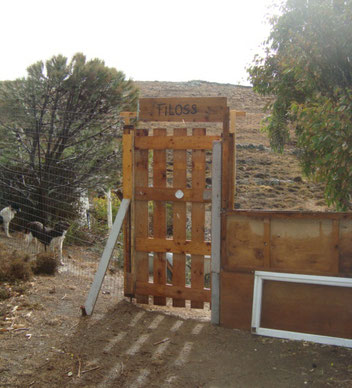 Since September 2017 the first dogs live in our animal shelter
The access road was repaired during the summer, and we hope it will remain passable even after heavy rains.
A lot of work has been done in recent weeks and the dogs now have weatherproof shelters.
An existing building was cleared and adapted as a sleeping place for the dogs.
There is still much to do but we can offer dogs a good place to live.
Next we will set up a place for cats outside the fence.
For this we will clean a ruin, level the ground and roof over some open space.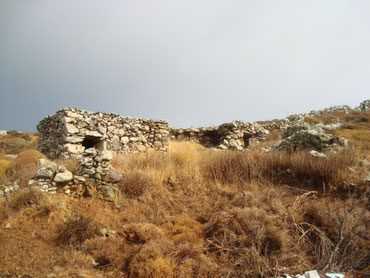 November 2017
The animals that are staying in our shelter at the moment:
December 2017
New arrivals
May 2018
The General Assembly of the Animal Help Association of Serifos will take place on June 10th at 7 pm in Perseas in Livadi.
Non-members are welcome too!
June 2018
We are organizing a flea market to raise funds for our projects.
Some shops and people support us with donations.
Opening: Sunday, 10th of June, after the General Assembly
Location: Perseas in Livadi
11th until 17th of June daily 6 pm to 10 pm
Flea Market
ΠΑΖΑΡΙ.pdf
Adobe Acrobat Document
172.6 KB
December 2018
Some pictures of the animal shelter:
July 2019
We have extended and improved the "houses" for the dogs in our shelter.
We depend on your financial support and sincerely thank you for
 your donations!
GENERAL ASSEMBLY and ELECTIONS for the executive board
6th of June 2021, 18.00 pm at PERSEAS in Livadi
INVITATION
INVITATION 21.pdf
Adobe Acrobat Document
35.2 KB
On Sunday, 13th of June 2021 a new board for the association was elected. 
Members of the board: 
President:                  Eva Papadogianni
Vice president:           Antonis Trahanas
Secretary:                  Maria Alifragi
Treasurer:                  Voula Gerontari
Consulting member:  Maria Hatzimagou